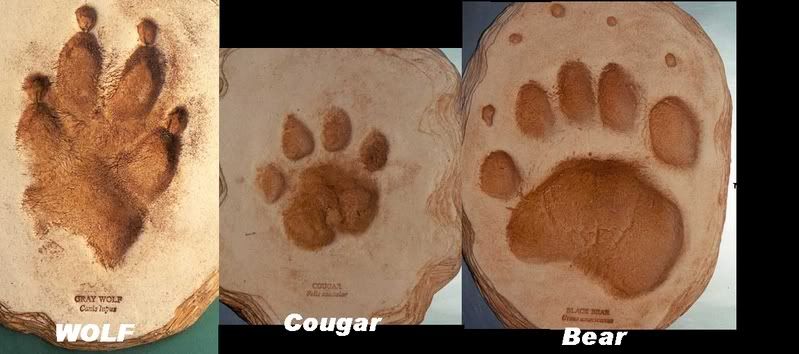 Must Be A Cover Up (laughs)
I read this tidbit of news on comcast news this morning:
Mystery Beast Kills Animals in S.C. Wed Dec 12, 19.31 EST BOLIVIA, N.C. — An unknown predator mauled a pit bull and killed two puppies in Brunswick Count, and residents fear it's the same animal that killed three dogs in September. No one has reported ever seeing the animal. The county's animal control agency investigated the animal's tracks, dropping, and other clues but couldn't determine what attacked the dogs. Locals call the unknown animal the Beast of Bolivia. Some residents and experts said the predator may be a bear, a wayward panther or cougar, or even a wolf because 3-inch paw tracks were found at the scene. Many suggest the predator came from the nearby Faircloth Zoo, which had a lion and a tiger before it closed more than a year ago. Animal control officials said the animals were sent elsewhere.
—-
Information from: The Star-News, http://StarNewsOnline.com
———–
I can't help but wonder what kind of experts these people are. I don't pretend to be an expert about bears, wolves, or cougars/panthers, but if there were tracks and droppings, they could easily tell what animal it was. Take a look for yourself:
Canine prints are obviously more pointed than the feline prints in the middle. Bear tracks are typically accompanied by their toenail marks haloing the pad print. But, I don't think it was any of these. Actually, I think authorities are attempting to cover up the existance of…
MAN-BEAR-PIG!
Half man, half bear, and half pig! Decide for your selves!
-Listening to:
Metallica
Rockabye Baby! Lullaby Renditions of Metallica